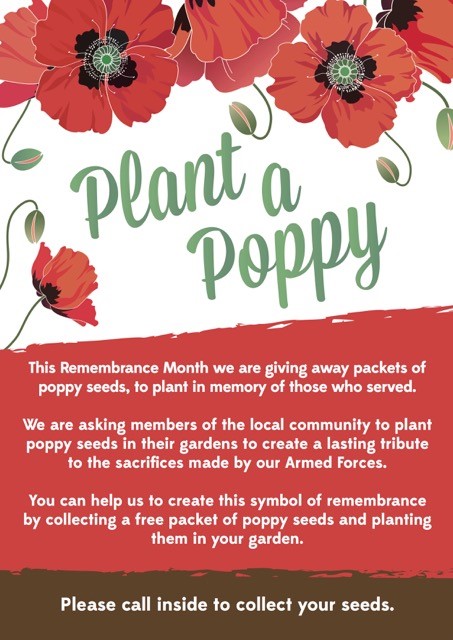 This year, during Remembrance month, we launched our Plant a Poppy campaign and invited you to call into our branch for a free pack of Poppy seeds, for you to plant in your garden as a personal memory of those who served. We hope that you will find inspiration and comfort from a symbol synonymous with loss, selflessness and ultimately, remembrance.
A long-lasting reminder of what the Poppy means to us all. "Lest We Forget".
"In Flanders fields the poppies blow
Between the crosses, row on row,
That mark our place; and in the sky
The larks, still bravely singing, fly
Scarce heard amid the guns below."
In Flanders Fields by John McCrae
You can find out where to collect your free Poppy seeds here.