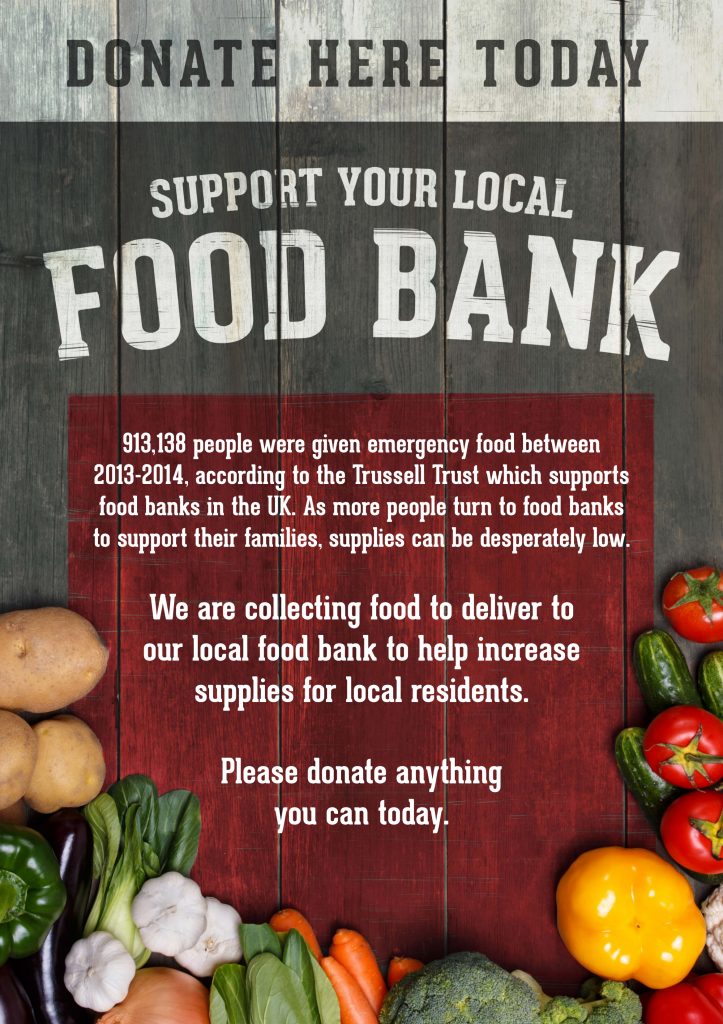 913,138 people were given emergency food between 2013-2014, according to the Trussell Trust which supports food banks in the UK. We will be collecting and distributing to our local foodbanks in [bloginfo key='description'] and surrounding areas from May 2015.
As more people turn to food banks to support their families, supplies can be desperately low. We are collecting food to deliver to our local food bank to help increase supplies for local residents.
Please donate anything you can today and help us to support our local community. Contact us or call into a branch near you for more information.